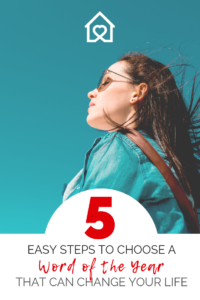 New Year's Resolutions. The simple words evoke some emotion, I'm sure. The problem with New Year's resolutions is that they are cloaked in expectations and cause us to look at the things we are tired of being or doing rather than on the person we are focusing to become. Resolutions can be kept or broken, but there's little to no room for the process of growth. What if our approach to the new year included thoughts about who God wanted us to become or the process in which we are shaped and transformed through growth and focus?
[clickandtweet handle="" hashtag="" related="" layout="" position=""]I'd love to share with you five easy steps to choose your word for the year.[/clickandtweet]
Those Sneaky Resolutions
I always dreaded resolutions, for many reasons. They snuck up on me right after the holidays. It was like I was busy since October with holiday preparations and excitement and then all of a sudden, as the party is being cleaned up post New Year's Eve, I realized I hadn't even thought about my New Year's Resolutions. I know, many of you are much more organized and prepared! And I admire that! But for me, they snuck up on me every year. So right away, I started feeling like I was behind!
Expectations Too High
As I'd structure some new perspectives and resolutions, I would get this sense of failure or disappointment from the year prior and would struggle to head into the new year with motivation and an "I Can" attitude. So, limping a bit in courage and optimism, I'd take off for these new goals that were supposed to get me moving in the right direction. But post holidays, it ended up feeling like an abrupt end to a happy season with harsh demands and expectations of myself. And within days, I would feel like my expectations had already fallen short. Result: failure.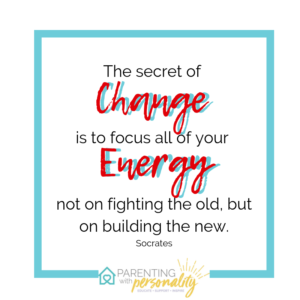 Words are Powerful
So a couple of years ago, I decided to change my approach. I decided to choose a word for the year that would serve as my focus, my guide, and my checkpoint. If I could relate back to this one word, it would help me keep direction and work with diligence to keep growing and becoming the person God intended me to be. I've been fascinated by the process and how it really has spurred me on to growth and meaning. I am excited to share with you how you might do the same.
[clickandtweet handle="" hashtag="" related="" layout="" position=""]There truly is power in words. And I know that through one small word you can experience a change in your life as well.[/clickandtweet]

How to Choose
So, how does one go about choosing such a word, a word that has such power to focus, guide and change a life?! Well, let's break it down into a few easy steps!
Take some time to reflect.
What do I need more of?
What do I need less of?
What characteristics would I like to possess?
What is my common emotion or feeling?
How do I want to feel?
What do I want to be, do, or think?
How is God growing me or shaping me?
Do I have a sense of purpose or what God has called me to do?
Spend some time praying or meditating.
Think about those things that you just answered. Are there any themes? Spend some quiet time reflecting, praying, meditating and searching for those things that resonate in your responses. Pay attention to the feelings and thoughts that come to mind, even jotting them down if helpful.
Brainstorm words that come to mind.
Take some time to just start brainstorming, which is free thinking. Don't edit or worry about spelling or details, just start writing the things that quickly come to mind. It doesn't matter if it is goofy, crazy, or ridiculous just write it all down. After this process, and only after, since your list will most closely relate to the questions you just answered, look at the list of word for the year ideas included as your free resource. If you are a subscriber it is in your inbox already. But if not, Click here to receive it in your inbox along with other great free parenting resources.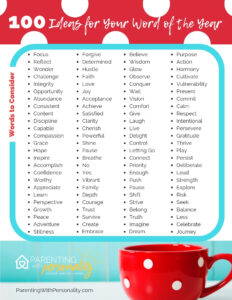 Find your favorites.
Once you've made the long list of brainstorming ideas and looked at the idea list included, narrow the long list by circling or highlighting 3-5 that stand out to you. Don't take too long to do this. Trust your gut. You've put great thought in already and have soul searched to get to this point. Now trust yourself and the guidance you may feel.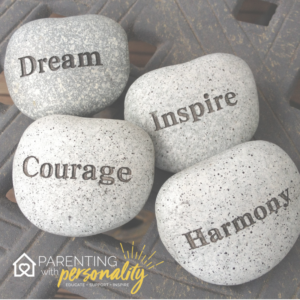 Make your choice.
Find that one word that grabs you. Does it scare you? Sometimes change can evoke a little bit of fear or anxiety. Does it excite you? There may be a little flicker of "bring it on!" Are you simply interested or wholeheartedly committed to it? Having a little interest isn't enough. So find that word that can you truly commit to. Make it yours!
Now it won't be enough to just sit on that word quietly and hope it changes your life! How will you incorporate this word into your life. Here is a fun and quick list on how you might embrace your word this coming year.
Decorate an index card with your word and post it in a prominent spot in your home.
Write the word in lipstick on your bathroom mirror.
Post a waterproof copy of your word in the shower…isn't that where you do your quiet thinking?
Keep your eye open for items that have your word. (ex: bracelet, picture, book, necklace, etc)
Share your word with your friends over a luncheon where you can encourage them to do the same.
Find some sort of décor that has your word incorporated and buy it for a reminder.
Have a family meeting, where each person chooses their own word.
Find others who have chosen a word and communicate throughout the year about how the word is affecting their life.
Approach each day with your word in mind and how that word will be lived out that very day.
Read books that relate to your word.
Do a word study on your word.
Teach your children about the meaning of your word.
Seek feedback from others in your life about the word you chose and how you might grow in that process.
[bctt tweet="Change is possible, but it takes true focus!" username="personalitymom"]
All sorts of words have power in our thoughts to affect our moods, change our choices, and cause us to do or not do certain things. What if we were to take control of what those words might be? And what if a targeted word could be an instant reset! This is it!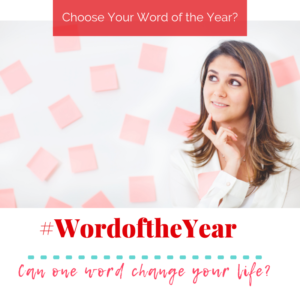 Looking for someone who cares about your word? I do! I'd love to have you message me, email me, comment on my social media pages, or comment on the PWP Word for the Year Post on my Parenting With Personality page. I would love to hear what word you choose and any progress or experiences you have throughout the year! I'll be your cheerleader!!
Let's do this!!

Get your Ultimate 72-page Parenting Journal Planner now!
It is the expanded journaling version of the free planner, order now!
Only $5