This Year's Challenge
Have you ever gone to bed at night and just thought, I wish there was more to this mothering thing than just surviving! Sometimes "just getting by" robs us of experiencing life and joy. We try to keep afloat. We attempt to make it. We do our best to keep going. But in the process, we don't really feel like we are living, loving, or laughing! And those are all the things you truly desired when you thought of having a family!
As a busy mom of seven kids, I can totally understand the feelings of treading water, just getting by, and hoping to not sink! The demands of a busy schedule and necessary needs of the family can cause us to feel that we are running on empty. But we don't need to do life like that! There is more to mothering! There is more to family life! And there's more to us!
That's why I planned Five Days to A Refreshed Mom, a full week challenge for Moms again this year! Yes, it was such a great success last year that I decided to do it again this year! I wanted to find a way that I could give back to moms…those doing an incredibly important, though sometimes under-appreciated, the job of mothering God's gifts and the next generation! Starting on February 17 Through February 22, I will be holding a free online challenge, as we set out to tackle our parenting approach for this year.
Yes, I know, you survived the holidays. You may or may not have made time to craft your New Year's Resolutions, and now…you have just celebrated Valentine's Day. You are feeling full of love and ready to give. But you might possibly feel worn thin, frazzled, or a bit low of energy. No problem. This challenge will help give you some insight, support, and inspiration! You can feel re-energized, refocused, and refreshed!!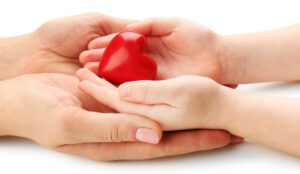 For those of you who enjoy support and comradery, this is for you! For those of you who like to have some accountability and be effective, this is for you! For those who need something to help spur you into action, this is for you! For those of you who like to dig deeper or get practical tools to be more effective, this is for you!
Schedule got you down?
Tired of letting busy schedules define you, your family, and your parenting? Want to refocus, refresh, and redefine your family's priorities and perspective? This Five Days to A Refreshed Mom Challenge, and each day's activity will walk you through that process. Discover five key concepts to re-energize you with a renewed sense of purpose for yourself and your family. Experience a family that can love deeply, live purposefully, and laugh wholeheartedly in 2019!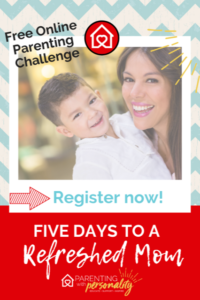 Packed with fresh perspectives and practical tools, this challenge will help you find focus and fun again! I can't wait to see what this year holds. Last year's participants had great things to share. Here are just a few short thoughts:
You did an A+ presentation! Such GREAT insight, encouragement, and wonderful ideas.
This challenge was a huge success for me. I finished and have so much to think about and incorporate into our lives. Well done!
Coaching and information were very inspiring and genuine.
The information and tools are extremely helpful. I'm pretty sure there is nothing similar out there…as far as anything I have run across, so I think these tools are extremely valuable!!!
I couldn't believe this information was free! There was so much included, it could have been a paid class. I loved it!
This workbook, videos and content may not be offered again as a free challenge, so be sure to take part while you can…for free! I think you will find something in this week that will help recapture your purpose and heart for mothering!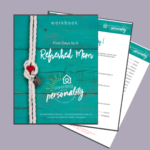 Each day we will cover a different concept:
Purpose
Perspective
Presence
Plan
Personality
Psssst….And a bonus session on Play!!

It's New, It's Fun, It's for You
This year will be slightly different than last year. Participants loved the information and thought even more time to discuss and learn with my help would be fun, so we made a little change this year. Each day will have a short pre-taped coaching segment and then a live question and answer. This way, you can learn, work with the activity or action point, and then ask questions that relate to either one! I can't wait!
Let's do this!! Let's find the heart of your family and reconnect with yours in the process!! Let's spread the news!!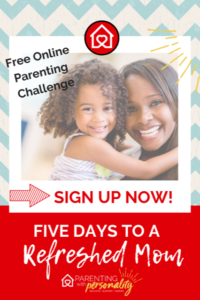 In your email after subscribing to the 5 days to A Refreshed Mom group, you will receive the facebook link to join, the workbook and more. Information will be shared prior to and during the exciting challenge on this page! Don't miss the fun! Be sure to join the group with your email, so you won't miss anything! Here is the link to sign up now, it starts Sunday!
Now, I want to ask you to think of ten other moms that might be blessed by your invitation to this free opportunity to re-energize, refocus, and refresh! Send them this link (right click copy and paste into your email), an invitation, either through the FB group  (invite button) or by personal message, mentioning the Five Days to A Refreshed Mom 2019 Challenge. I would love the chance to inspire as many moms and families as possible! Be sure, when you've invited your ten mom friends, to please let me know who they are in the group! I'd love to give you a special thanks! Also, when our group reaches 250 I have a special gift for everyone!
Let's Do This,

P.S. Don't forget to check out the other great resources available in your email when you subscribe for the challenge. Enjoy!